Good preparation is half the battle.
This slightly modified version of a well-known German proverb is our motto when it comes to planning and staging your event, regardless of whether you are thinking of putting on a small or large event, a straightforward presentation with a projector or a huge company gala with a band and magicians. Detailed planning is always the best way to guarantee success.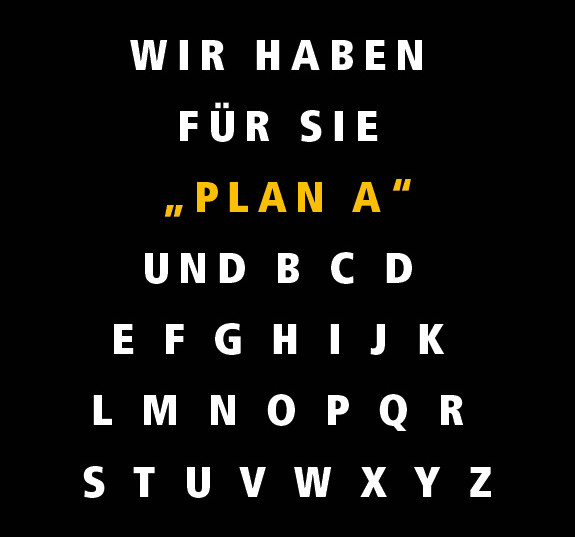 Sure, some people call us perfectionists or even nit-pickers – but we can live with that. After all, we want to lay the foundation for the perfect event right back at the planning stage. And this means going into the smallest detail, taking account of every eventuality, and thinking well outside the box. Naturally we know and comply with all the statutory regulations and make the necessary contingency plans.
Our work begins as soon as the basic concept for the event has been outlined. We visit the locations and make recommendations as regards the lighting, sound and multimedia systems and the stage set, where applicable. We produce plans, specifications, calculations, CAD drawings and simulations, if necessary, and discuss them with you.
If we plan it, we can also deliver it.
So now you know: our designs are viable and can be delivered exactly as specified.
At the end of the planning phase, we move onto the next stage. This will depend on the instructions in any given case and might involve building, designing or dressing the stage, mounting the trusses, spotlights, loudspeakers and multimedia units in the right place and connecting everything to the control desk. Finally we check that everything is working and then your event can go ahead.
Needless to say, our experienced event technicians, sound engineers and camera operators will also follow the stage directions during the event, providing the light and sound effects and video clips, etc. as requested. So the event will gradually unfold before your eyes, exactly as you imagined and specified. Simply take a look at the examples in our references section – then you will know what we mean.